Care in the Countryside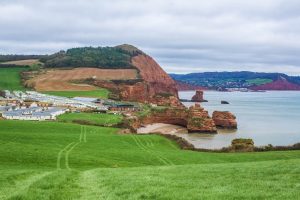 Halwill Manor has the great fortune to be set in the beautiful North Devon countryside, quite near the South West Coast Path as it passes Bideford Bay.
Peace and Tranquility
We're very aware of the natural beauty of our surroundings and we work to make the most of them.
Our residents – and those here to convalesce – can enjoy stunning views across the countryside from much of our grounds and we arrange regular outings to other beauty spots nearby, weather permitting. It's important to us that everyone be surrounded by the beauty of nature; it's one of the things that we feel makes us a perfect choice of convalescent or nursing home.
Close Ties with Relations
As we've discussed recently on the blog, when someone starts to show signs of dementia it isn't just they but their entire family who need support.
We know that it's important to you to be able to visit your loved one and see them in good spirits and beautiful surroundings, and that's one of the reasons we have no set visiting hours – the kettle is always on at Halwill Manor and you're always welcome to drop by.
Our hope is that you'll see that not only are your loved ones in friendly, professional hands with the understanding and experience they need, but that they're also in one of the best places you could possibly hope for them to enjoy during their care.